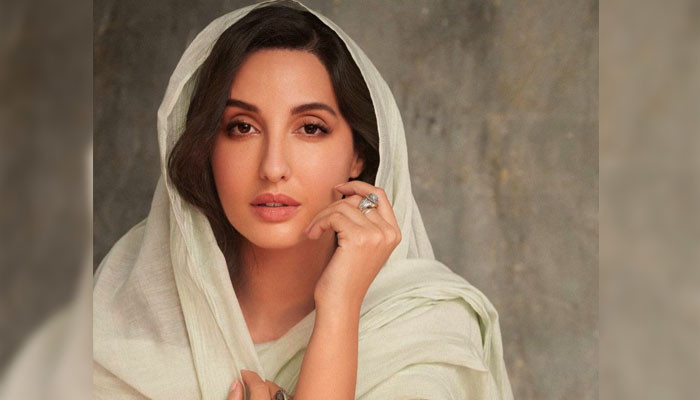 IQRA Jobs news
Canadian-born Indian actress and model Noora Fatihi has revealed that during her debut film, she had a heated exchange with her co-star on the sets, which escalated into a fight.
Recently, actors Ayushmann Khurrana, Jaideep Ahlawat and Nora Fatehi were guests on the Indian comedy show 'The Kapil Sharma Show' to promote the film 'An Action Hero'.
Nora Fatehi performed the item number 'Jeda Nasha' in the film, which made her a part of the film's promotional schedule.
During the show, Kapil asked the actors, 'Did any untoward incident ever happen on the sets during the shooting of the film?'
In response, Noora opened up about the incident that happened to her, which shocked not only fans but also Kapil, Archanapuran Singh and co-stars Ayushmann and Jaideep.
Noora Fatehi said that 'My first film was being shot in the jungles of Bangladesh when a co-actor (hero) misbehaved with me, to which I slapped him, in response he also slapped my face'.
The actress said 'I slapped him again, in response to which he started pulling my hair, we had a good fight which was resolved by the director'.
It may be noted that Noora's first film was 'Roar' which released in 2014, starring Bigg Boss Season 14 contestants Abhinav Shukla, Aran Chowdhary and Subrata Dutta.
,